Really sad to see this park go, but there was no better way to remember the good times than getting all the bros together and having a really fun last session.
Inman has been around for about 5 years, and a great park for anyone in the area to visit. I don't know much about the history but I know for the majority of my stay here in SC, which amounts to somewhere close to 4 or 5 years, that at any point there were rollerbladers helping design or working at the park to keep its fresh all round layout.
The reason Inman is closing, from my understanding, is funding issues. The park just isn't generating enough business to stay open, which is a shame because its a fun and colorful place to skate and hang out. If I had to speculate, I would guess its mainly because of location. The park is in a small town called Inman, about 30-45 minutes out of Greenville, SC, with a population of less than 2,000.
Here are a couple pics from some hanging out we did that night:
Adam Loves Cake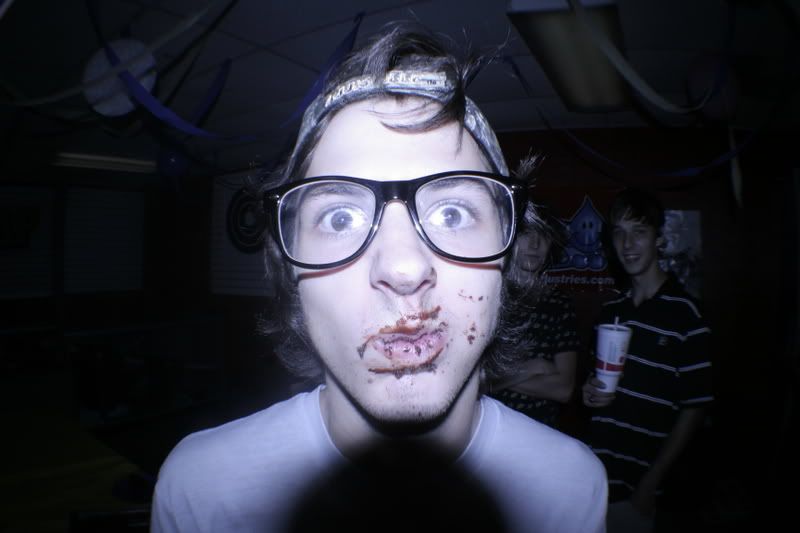 Jeremy loves Shadows: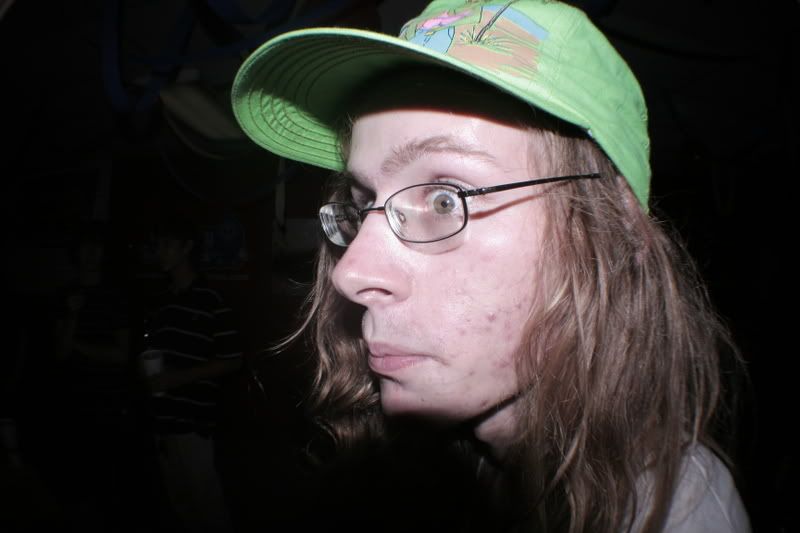 Good Times: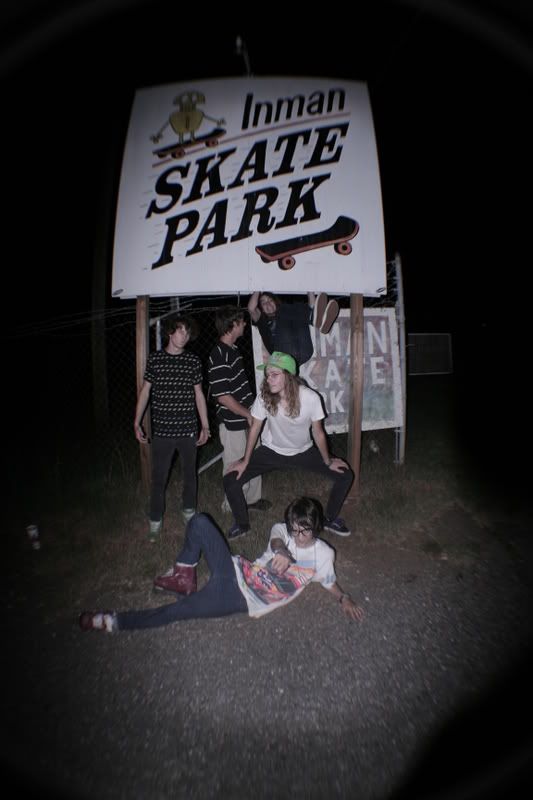 Johnny wrapping up the night:
Some of the cool artwork scattered about: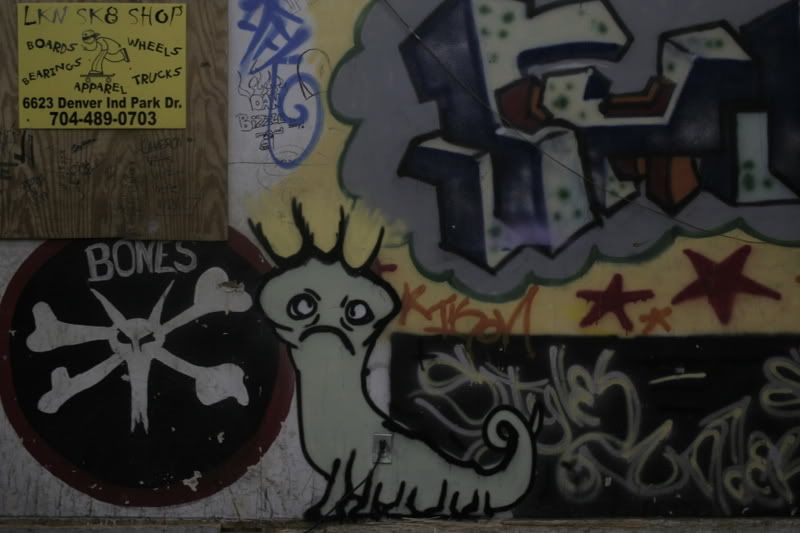 And here is the edit of the last session at Inman Skatepark:
DL
this edit.
And to end here's a panorama of ISP: